Welcome to
GRACE
Presbyterian Church
7 North 4th Street, Martins Ferry, OHIO 43935
Come and Worship Jesus Christ with us!
Come
and Grow in Grace!
GRACE CHURCH is OPEN . . . to doing things in a new way. While the coronvirus remains a health risk we have been cleared to open for worship and we have cleaned up and disinfected our buildings for worship. Our buildings, which were closed for 14 weeks for worship, has OPENED! We are now requesting ALL worshippers to wear face masks. If you don't feel comfortable in the church you can join us every Sunday as we worship the Living GOD online in our Internet Church.
In the fall of 2019, we (GRACE Church), was contacted by Yad Vashem in Jerusalem, Israel to host a display. Yad Vashem is the largest holocaust museum in the world. We selected the files entiled: "AUSCHWITZ, A Place On Earth". The files were sent to us digitally. They have been printed out and framed by Scot Myers at American Grafix.
The exhibit which features 16 panels,
that was originally set for display, has been postponed due to the coronavirus.
This display is important and it will happen so that something like this will never happen again. We have partnered with Yad Vashem so that the rest of the world will never forget the horror and repeat it. We are doing this to remember that love is more powerful than hate.
. . . Our worship celebration begins at 10:30 am - in our sanctuary
OR
Online in our Internet Church! This week our special musical guest is Mark King and from Orlando, Florida! Our Music Leader is Elder, Linda Archer. This week we welcome Sherry Stratton back 'home' our pianist! Thanks to Carolyn Kibble from Cadiz for filling in while Sherry was recovering and recuperating! Thanks! The children's Sermon will be brought to us by Linda Webster. Our Worship leader is Elder, Janice McMahon.
Rev. Webster's message is entitled: "Living Out Our Faith By Our PRAYERS", as we look at James 5:13-20.
Come and join us in the sanctuary or online! Our Internet Church is produced by Dave & Kay McFarlan.
​
We are BACK gathering in the sanctuary for worship - and also online iin our Internet Church.
​
Our Fellowship time, which normally follows our 10:30 am worship, has been suspended until the virus is eradicated.
​
Our 7:00 pm worship, which was held in the Café, has been suspended until further notice.
.
​
GRACE
CHURCH
IS
NOW
OPEN!
This Sunday is our Face Mask Contest. Awards will be given to the funnies, ugliest, prettiest and most unusual face masks. HUGE Thanks to Sandy Albert for making new masks! If you can not be here Sunday morning for worship, you submit a picture to be judged!
Join us for worship every Sunday morning in our sanctuary
OR
online at
for our Internet Church.
Join us in our Internet Church
Our Internet Church broadcasts ou 10:30 AM worship live over the Internet. If you can not join us in the sanctuary, join us on line in our Internet Church.
For The LATEST
Sermon and worship services
Join us this Sunday and connect with people, but more importantly, come and connect with GOD.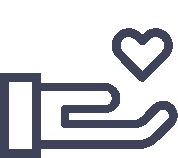 "Whoever is generous to the poor lends to the Lord, and he will repay him for his deed."