GRACE
Presbyterian
Church
GRACE Church
ONE
BIG FAMILY
of
Faith
Come and Worship Jesus Christ with us!
Come
and Grow in Grace!
Join us for Worship Every Sunday
10:30 AM - in the Sanctuary
7:00 PM - in the Café
In the 10:30 am worship we are looking at Acts 2:42-47. The title of Rev. Bill's message is: "IMAGINE." Gathering in the sanctuary.
​
At 7:00 pm in the Scripture passage is Romans 8:18-27. Meet in the café.
ANNUAL
CONGREGATIONAL
MEETING
​
Our Annual Congregational Meeting is set for this Sunday, January 19th following the 10:30 AM worship celebration. We will meet in the Fellowship Hall. A luncheon will accompany the meeting.
Join us in our Internet Church
Our Internet Church broadcasts ou 10:30 AM worship live over the Internet. If you can not join us in the sanctuary, join us on line in our Internet Church.
For The LATEST
Sermon and worship services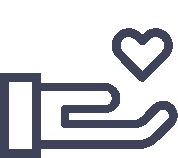 "Whoever is generous to the poor lends to the Lord, and he will repay him for his deed."