Welcome to
GRACE
Presbyterian Church
7 North 4th Street, Martins Ferry, OHIO 43935
You are the author of justice Lord, we ask that You would rain down justice in the form of transformed mindsets and hearts, and continued racial reconciliation. Help us to look to You…and Your mighty Word to remind ourselves of what justice should look like. You know what injustice is like GOD; every sin committed is an injustice against You. Lord, help us to fight injustice in the right way. May we always look to You as the source of power and strength and for solutions. Lord, we pray that there would be more and more hearts transformed by Your grace. May this time produce opportunities for conversation to talk about Your grace, mercy, and forgiveness. May we seek You in our quest for justice, and may we continue to pray in Your name for justice to be served when lives are taken and hateful actions are committed. We lift up our nation and her people and our leaders up. In the powerful name of Jesus Christ, AMEN.
GRACE Church is an open welcoming church where everyone is welcomed. Here we experience the inclusiveness as GOD intended the world to be. Come and join in the ministry and mission of GRACE Church.
Our worship celebration begins at 10:30 am - in our sanctuary
OR
Online in our Internet Church!

While Rev. Bill continues to recover from the COVID-19 virus, Elder David McFarlan will be the preacher. This Sunday the title of his Message is: "A New Garden, A New Adam". We will look at Matthew 4:1-11. Our Elders will be leading worship. Our Music Leader is Elder, Linda Archer with Elder, Sherry Stratton playing the piano. Elder, Anita Albert is our worship leader for the month. The Children's Sermon is led this week by Alexis Edmunds.
Everyone stay safe, be well and remain healthy!
​
Come and join us in the sanctuary or online! Our Internet Church is produced by Dave & Kay McFarlan.
​
Come BACK and worship with us in the sanctuary OR online in our Internet Church.
​
Our Fellowship time, which normally follows our 10:30 am worship, has been suspended until the virus is eradicated.
​
Our 7:00 pm worship, which was held in the Café, has been suspended until further notice.
.
​
GRACE
CHURCH
IS

ALWAYS
OPEN!
While GRACE Church never, ever closes; while our ministries and mission project go on, we encourage everyone to worship with us on-line in our Internet Church.
In our building, if you join us physically, Face Masks are required as well as hand sanitizing.
HUGE Thanks to Sandy Albert for making new seasonal masks! If you are in need of a wonderfully created mask, they can be purchased from the church for $2.00. The donation goes toward our ongoing mission projects.
Join us for worship every Sunday morning in our Internet Church
Right here!
​
Join us in our Internet Church
Our Internet Church broadcasts ou 10:30 AM worship live over the Internet. If you can not join us in the sanctuary, join us on line in our Internet Church.
For The LATEST
Sermon and worship services
Join us this Sunday and connect with people, but more importantly, come and connect with GOD.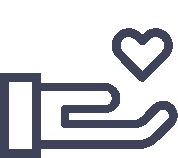 "Whoever is generous to the poor lends to the Lord, and he will repay him for his deed."