GRACE
Presbyterian
Church
GRACE Church
ONE
BIG FAMILY
of
Faith
Come and Worship Jesus Christ with us!
Come
and Grow in Grace!
Join us for Worship Every Sunday
10:30 AM - in the Sanctuary
7:00 PM - in the Café
Christmas Eve
Candlelight Worship
We are celebrating Jesus Christ's birth in an exciting worship on Tuesday, December 24th. The worship service begins at 7:00 PM. Our Chancel Choir will present several songs and this year, two Broadway performers fresh from New York City will offer the 'O Holy Night' as a special song. Come and hear and experience the Christmas Story in a fresh and exciting way. Come and join us!
Annual Christmas Cookie Sale
The Deborah Circle is sponsoring our Annual Christmas Cookie Sale. The cookie trays are $18.00 and they are filled with 4 dozen cookies. Call the church office to place your order. The trays will be available on Monday, December 16th.
Join us in our Internet Church
Our Internet Church broadcasts ou 10:30 AM worship live over the Internet. If you can not join us in the sanctuary, join us on line in our Internet Church.
For The LATEST
Sermon and worship services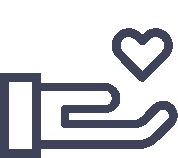 "Whoever is generous to the poor lends to the Lord, and he will repay him for his deed."